As South Africa`s largest independent insurance company, Hollard Insurance prides itself on being both an insurance company and investor in the South African insurance industry.

What sets Hollard apart from many of its competitors is that it is one of the few insurance companies that offers South Africans both short term insurance products and life insurance products and services.
Short Term Insurance Products
Hollard Insurance prides itself on offering customers top-notch service coupled with top-notch insurance products. For this reason, Hollard Insurance allows you to insure all of your possessions on a single policy.

This means that you can take out one insurance policy that covers your home, car, watercraft, motorcycles, jewellery, computer equipment, household goods and much more. What a pleasure!

With Hollard Insurance you can even tailor-make your own short-term insurance policies to suit your particular insurance needs and requirements. You can also take out insurance to cover your financial debts such as personal loans and overdraft facilities.

Of course being that South Africans are such enormous car lovers, Hollard even has an insurance product that covers car-related items such as vehicle finance.

Hollard Insurance has a Commercial division solely focused on providing comprehensive insurance solutions to medium to large South African industrial and commercial businesses.
Life Insurance Products
Hollard Insurance is fully aware of how important it is to be comprehensively covered when it comes to life insurance matters. For this reason, Hollard prides itself on offering a range of life insurance products designed to ease the financial burdens associated with death, disability and illness.

These products include a Funeral Solution designed to support families financially during a time of crisis. Accident Solution provides financial assistance as well as peace of mind in the event that the insured is killed or left permanently disabled.


- Mutual & Federal Insurance Products
- AIG South Africa Insurance Products
- Momentum Insurance Products
- Liberty Life Insurance Products
- Regent Insurance Products
- Auto & General Insurance Products



Car And Household Insurer Of The Month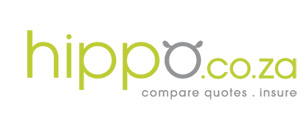 Hippo.co.za is South Africa`s premier insurance aggregator which means you only have to go to one place to get all your insurance quotes, including one from Hollard Insurance.







Click here for your free Hippo quote
Quick Quote Facility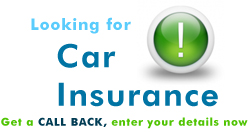 Life Insurer Of The Month

1Lifedirect offers the easiest way to get covered. Save up to 22% on your monthly premiums.








Click here for your free eQuote
or Call 0860 10 53 39